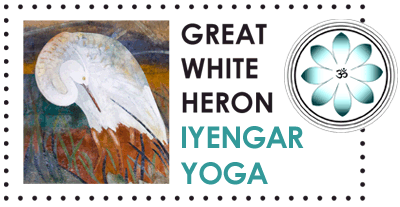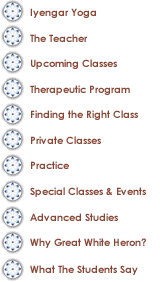 Upcoming Move to Taos &
New Orleans Teaching Schedule

Having taught yoga in New Orleans for over 29 years, Sharon is now in the process of relocating to Taos, New Mexico and anticipates that the move will be complete by September, 2019. In the meantime, she plans to return to Louisiana regularly to teach, and the center will be available for her regular students to participate in open practices if they wish to do so.

Sharon left New Orleans in late June, 2018 and returned two months later to teach classes at the center as well as to work with students individually. She'll return again at the end of October and will be teaching classes as well working with students individually until she leaves for Pune in mid-November. After returning from India in mid-January, Sharon will again teach classes and work with students individually at the center.

At this point, Sharon is not teaching group classes in Taos but is hoping to be doing so by the Spring of 2019. In the meantime, she's open to working with students individually when she's there.

If you're interested in learning more about the classes that will be taught the next time Sharon returns to New Orleans or want to schedule a private class in New Orleans or Taos, please email Sharon@greatwhiteheron.net or call 504-331-0177. Please leave a voice message if she is unable to pick up. Sharon does not text.


Upcoming Classes

The classes Sharon will teach between November 1-15, 2018 as well as the classes she'll teach between January 15-March 1, 2019 will be listed on this page in the near future.





Students from all traditions are welcome.





To decide which class best suits your level of experience, take a look at Finding the Right Class and feel welcome to call Sharon 504-331-0177 and leave a voice message or email sharon@greatwhiteheron.net. Please do not text.





For information about where we are located, click here